Our GRE Prep Course is a leader in Malaysia, with a proven track record in producing top scoring students of 155 points and above. Our base method in preparing you for the GRE is grounded in helping you gain:
- A focused approach
to conquering the mental strength for the GRE test
- An emphasis on thinking
your way to a high GRE score
- A library of paper-based questions
for you to continuously practice

GRE Prep Group Course (open for 3 students above only; maximum class size: 6 students)
Contact hours: 44 hours (24 hours Verbal & 20 hours Math)

GRE Private Course
Contact hours: 26 hours (14 hours Verbal & 12 hours Math)
Flexibility to schedule classes according to your needs

GRE Crash Course (private, one-to-one sessions only)
Contact hours: 26 hours (14 hours Verbal & 12 hours Math)
Flexible tight scheduling of classes; to complete in no less than 3 weeks)
NO HIDDEN ADDITIONAL FEES...
This course includes the Official Guidebook, unlimited paper-based practice tests and extensive number of online tests.
Online course available.
Powered by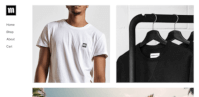 Create your own unique website with customizable templates.